Services
Best Services
BDSM
Seeking a master of BDSM who can transform your darkest fantasies into reality? Look no further. I've mastered every aspect of BDSM, and I'm here to guide you through a realm where power, pleasure, and exploration converge.
Worship
Be ready to offer your complete submission not only during our sessions but in all aspects of our journey together. My body craves adoration, and I fully intend to receive it. The greater the control you surrender, the more you stand to gain.
Domination
I'm sure there are those of you who have an idea of what it's like to be dominated. Trust me, you have no idea. I will use every tool at my disposal, both physically and verbally, to command your surrender and evoke a sense of vulnerability while fulfilling your most profound desires.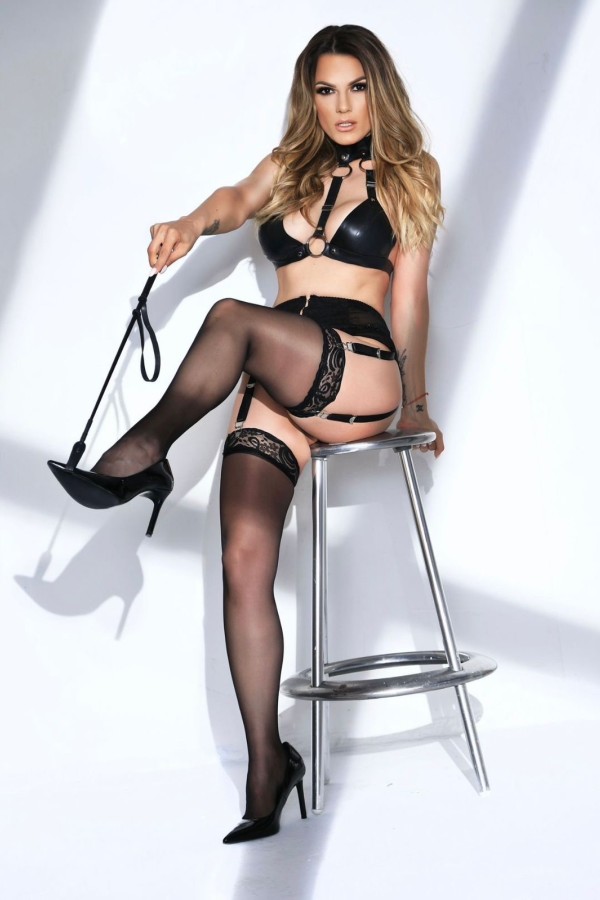 Mistress
The title 'Mistress' is earned through training and expertise. Don't settle for escorts who claim the title without substance. Choose someone like me – a true expert – as we journey through the uncharted realms of your sexuality, unveiling nuances of pain and pleasure you never knew existed.
Fetish
It doesn't matter who you are, everyone has a fetish. You may think your deepest, darkest fetish is something that should never see the light of day, but I'm here to tell you that you're wrong. With me, nothing is off-limits.
Submissive
Embrace my devoted submissive, ready to fulfil your desires with unwavering obedience. In submission, she finds serenity, strength in vulnerability, and bliss in surrender. Each command is met eagerly, boundaries pushed with consent, and desires explored to the fullest.
Domme & Sub Duo
Enter the world of dominance and submission, where my submissive and I carefully cultivate desires within a secure realm of control and liberation. Whether you choose to participate in the enticing play or prefer to observe from the sidelines, both options allow us to understand your deepest desires and bring them to life in our shared reality.
Testimonials
Happy Clients

Mistress Loren is a true professional. She has a great collection of toys and uniforms and loves to roleplay. Loved every minute with her

WOW that hurt. Never been hit so hard with a paddle in my life but I loved it.